Agricultural
Publication date
24 month 08, 2023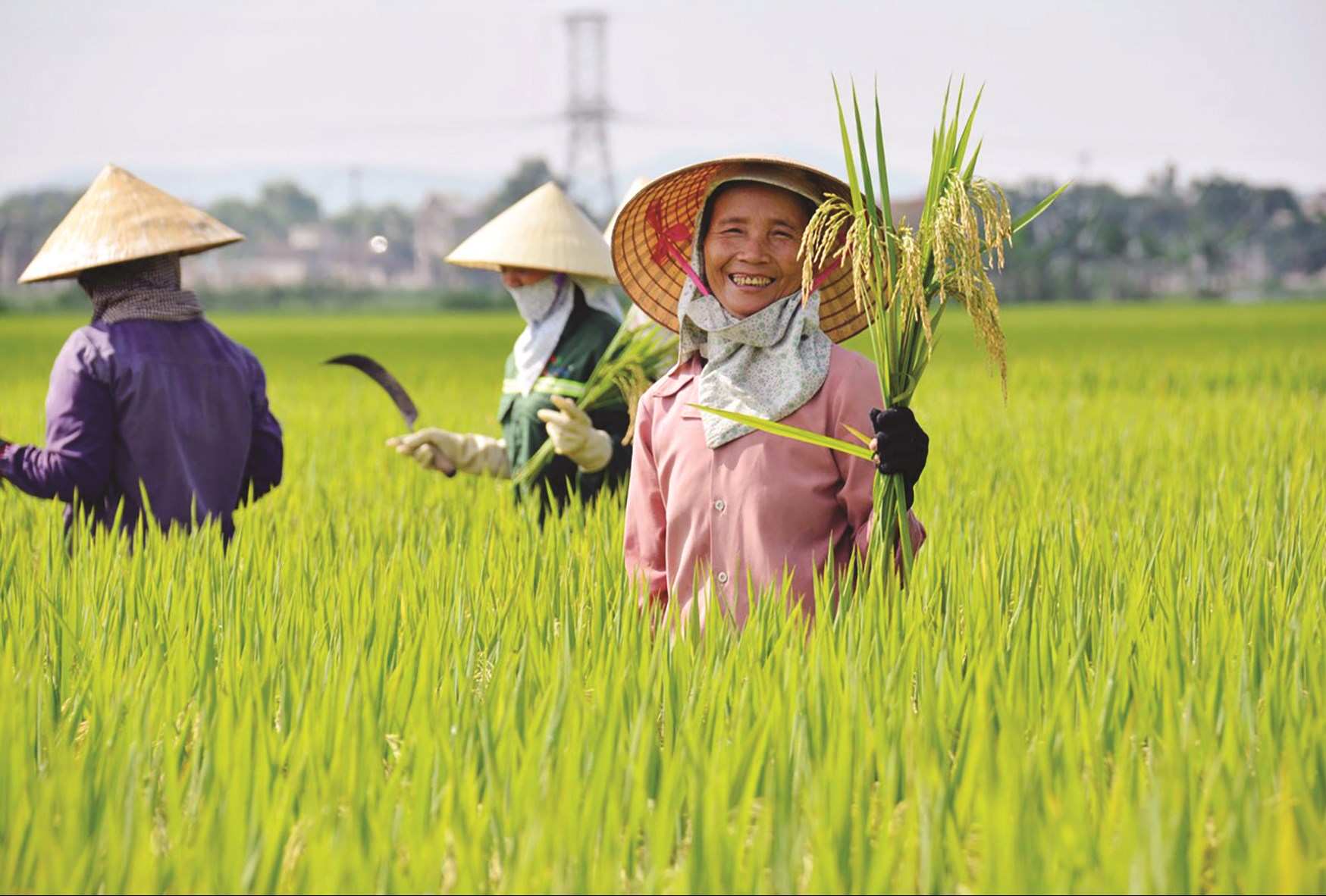 According to the General Statistics Office, in 2022, the agriculture, forestry, and fisheries sector recorded a growth of 3.36%, contributing 5.11% to the overall value-added growth rate of the economy. This surpasses the Government's target of 2.5-2.8% growth.
Vietnam, with its diverse geography and favorable climate, is considered an agricultural nation. The country's goal is to become "one of the world's leading agricultural countries with a modern and environmentally friendly agricultural processing industry by 2050." To achieve this, Vietnam is continuously improving product quality, diversifying offerings, enhancing production processes, and adhering to international food safety standards. The increasing number of enterprises participating in agriculture and the advancement of technology applications in agriculture play a vital role in maintaining Vietnam's position in the global market.
Market Research Approaches for the Agriculture Segment
CI Research is an experienced provider of consultancy and market research solutions in the agriculture sector, helping businesses gain a better understanding of the market and its users, such as farmers and cooperatives. Here are some types of market research in the agriculture field that we offer:
Usage and Attitude (U&A) Research
Identify usage behavior and attitudes of customers like farmers and cooperatives towards agricultural products such as pesticides, herbicides, and other products.

Understand customer needs and expectations for agricultural products.
Brand Health Check
Measure brand recognition/ awareness and product usage among users.

Evaluate brand communication performance.

Brands positioning within the agriculture industry.
Market Overview and Trends Analysis
Through various survey methods:
Desk Research: Collect data and information about agricultural production and related economic indicators from reliable sources such as the Ministry of Agriculture and Rural Development, General Statistics Office.

Indepth interview (IDI): Interview farmers to understand product usage, challenges, and barriers in adopting new cultivation methods. Interview industry experts for a comprehensive view of current progress and challenges in applying advanced technology in Vietnamese agriculture.
From these methods, our research team provides businesses with an overall view of:
Potential and trends of new products/services in the next 3-5 years (e.g., using drones for seed sowing, automated crop care…).

Estimates of competitor scale and market share within specific agricultural product categories, e.g., pesticides, herbicides, fertilizers…

Identify strengths and potential for business development in the market.
Concept/ Product test
Evaluate customer interest and potential purchase intention (e.g., Drone service suitable for which farmer groups, why, what obstacles; VietGAP or GlobalGAP standards leading trends).

Identify agricultural promotion programs/ financial support to boost product utilization.

Gather feedback to enhance the application of new cultivation processes.
Effectiveness Evaluation of Agricultural Promotion & Sales Programs
Measure customers' awareness, recall, and interaction with agricultural product marketing campaigns.

Evaluate the impact of marketing campaigns on customers' purchasing decisions.
Trade census & Retail audit
Record all retail stores in the area.

Monitor business operations of stores to measure distribution ratio, market capacity, and market share of products in the area.
Methodology
☑ Desk research
☑ Indepth interview – IDI
☑ Focus group discussion – FGD
☑ Mystery Shopper
☑ Quantitative Survey
🗆 Central location test – CLT
🗆 Home In use Test – HIV
☑ Trade Census
☑ Retail Audit
We are committed to delivering high-quality, reliable research projects that align with your business goals. Our team of experts is ready to support your company throughout the research process, providing profound insights into the agricultural market in Vietnam.
Contact us now to learn more about how we can assist your business in Agriculture Research projects!