B2B Research
Publication date
5 month 07, 2022

When conducting a B2B survey, the researcher aims to conduct an overall review, to explore the potential needs of a particular product or service market. Target respondents of the study are aimed at all those who are able to influence the business of products and services of the business. These can be experts with in-depth knowledge of the field (KOLs), or potential competitors or big players in the industry, or General Trade or Modern Trade business distribution systems, and ultimately consumers, including business and end-users.
1. B2B research helps enterprises to response questions: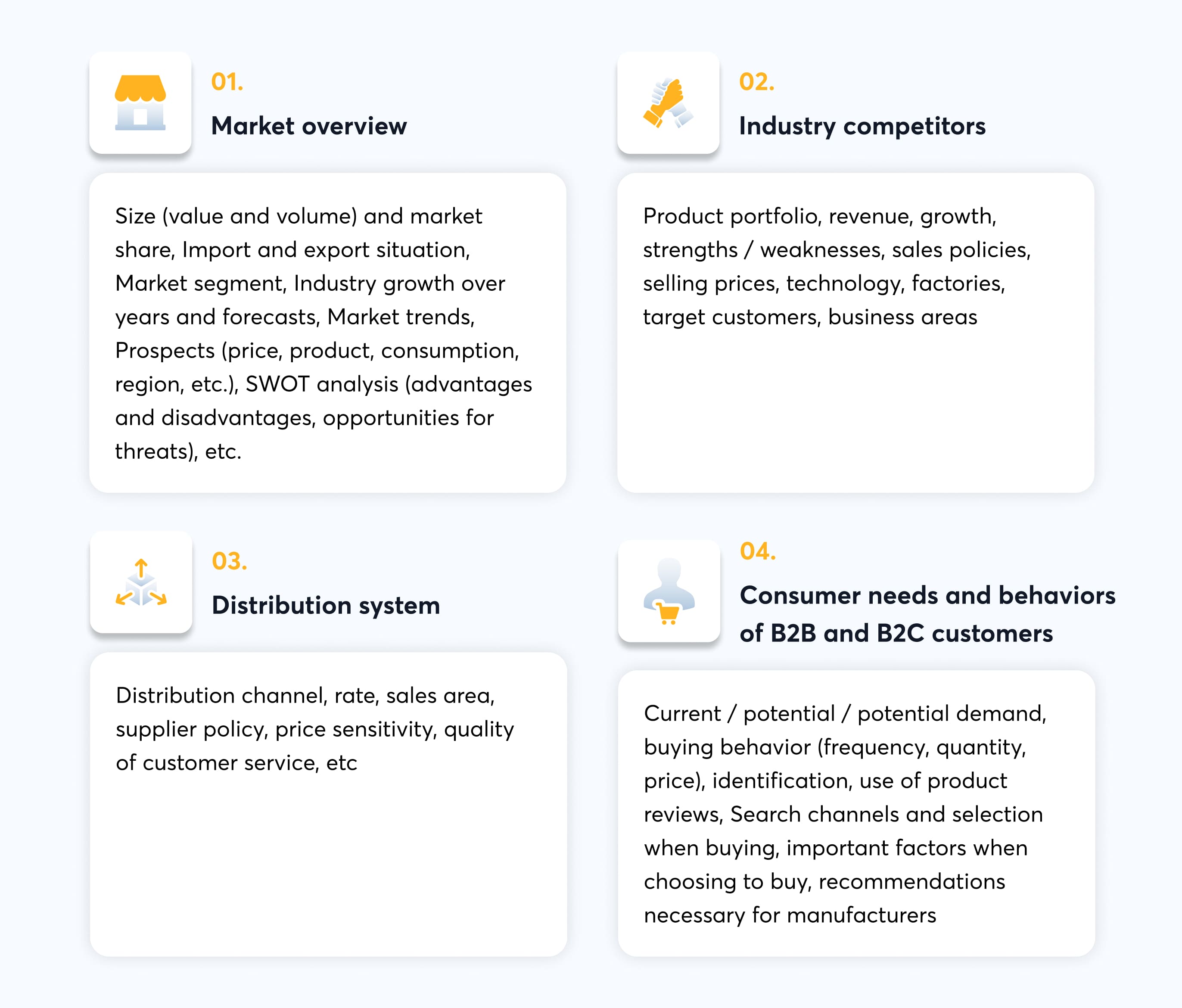 2. Used methodologies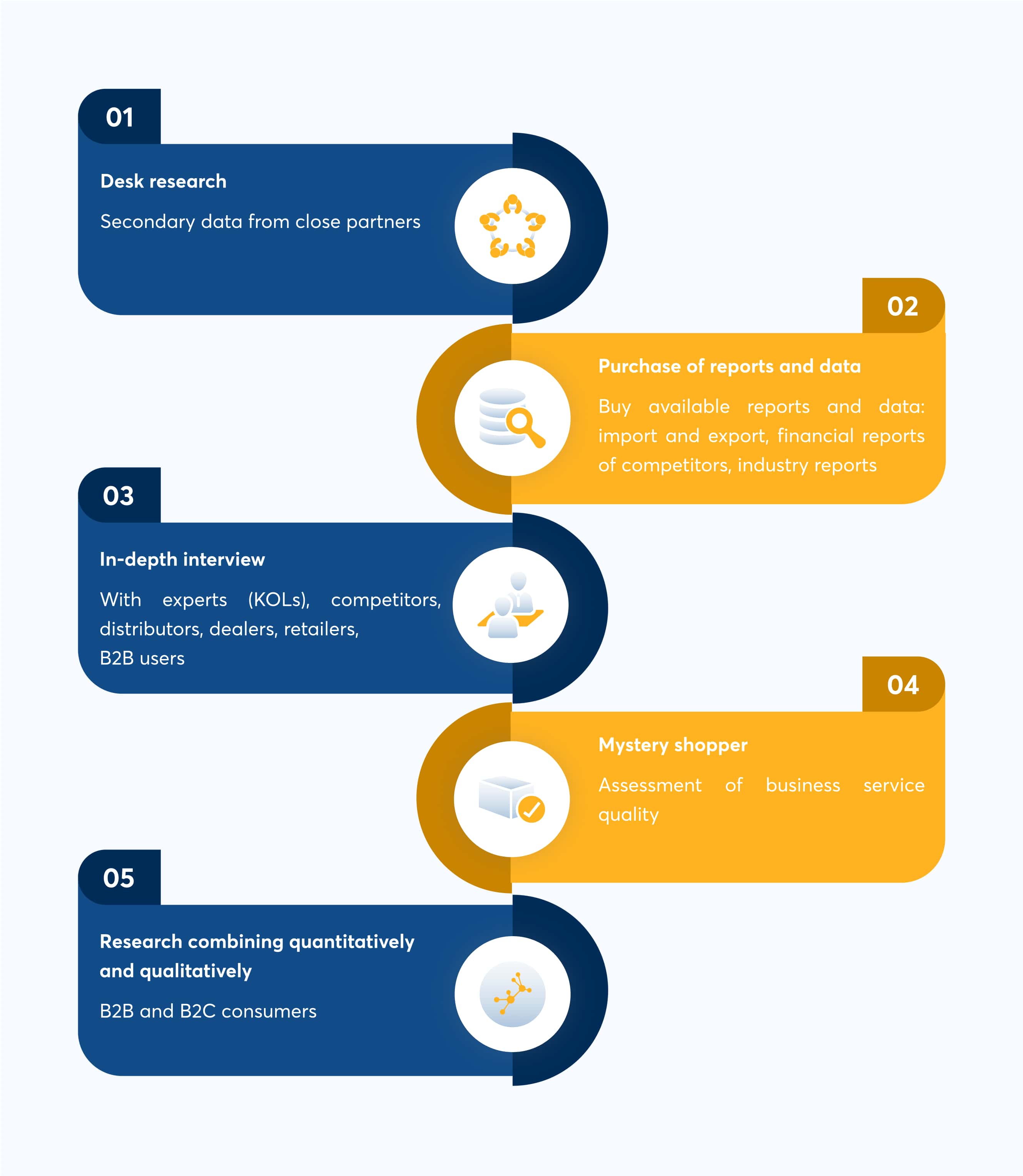 Which solution is optimal
for your Business?
Leave a contact to receive detailed advice about the service.